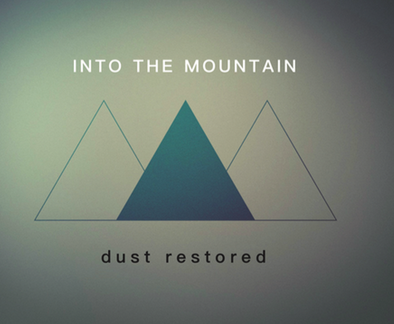 We are very excited to announce the release of our album "dust restored". This album is a collection of some of our favorite hymns and traditional songs. From the beginning this project has been about simply taking old songs that we love and adding our own style to them.
Album Sample
The Songs

Pass Me Not

We put a bluesy twist on this humble hymn and with lots of cigarbox slide guitar work from Dave Reed. You will also hear Eric Bowser's rhythms on washboard, box drum, and tambourine.

My Jesus

We added a new chorus written by Eddie which fits nicely with this hymn. If you listen closely on the chorus you will ear Scott's accordion blending all the sounds together.

Come Thou Fount

This was actually the very first song we recorded. The tasteful lead guitar work is the one and only Russ Norris. Dave sings lead vocals and Eddie does some sweet harmonies on this one.

Grace Greater Than Our Sin

This one starts slow and really builds up on the chorus with Eric providing a steady beat with brushes played on a Djembe. Also listen for Scott's melodic mandolin solo.

John The Revelator

Yes, it's been done before, but not like this. Here is our own spin on this traditional tune. Scott's accordion keeps things together while Martin plays some slow bluesy lead on the banjo.

Drifting Too Far

Scott's sings lead on this song and his raspy, rustic tone fits it perfectly. The sound is rounded out with Sara Benis playing violing with her great sense of melody.

Why We Did it

First of all, we just wanted to! We were having fun playing music together. Martin had some recording gear he wanted to put to use. So we started, but starting is easy and finishing is hard. We just kept taking one step at a time and here we are.

Our desire in creating this album is to be able to share with you something that has brought us joy over the past couple years. That is, simply enjoying what we love (God, music, and fun)... together. We hope you enjoy listening to these songs as much as we have enjoyed creating them for you.

Our objective with these tunes was to keep it simple and clean as much as possible. We used mostly acoustic instruments from acoustic guitar to accordion, and then had a little fun with Dave's handmade cigarbox guitar. Each song has a different feel.