Christmas Single!
Check out our Christmas single of In The Bleak Midwinter (click here)
Our Album: Dust Restored
Into The Mountain is not just a band, but a story about friends loving God, loving music and a simply having great time... together.
All of us play music in the Murrysville Community Church worship team. We talked often about getting together to play music "for fun", and one day we finally made it happen. It turned out to be some of the best times of laughter and joy... and we couldn't stop.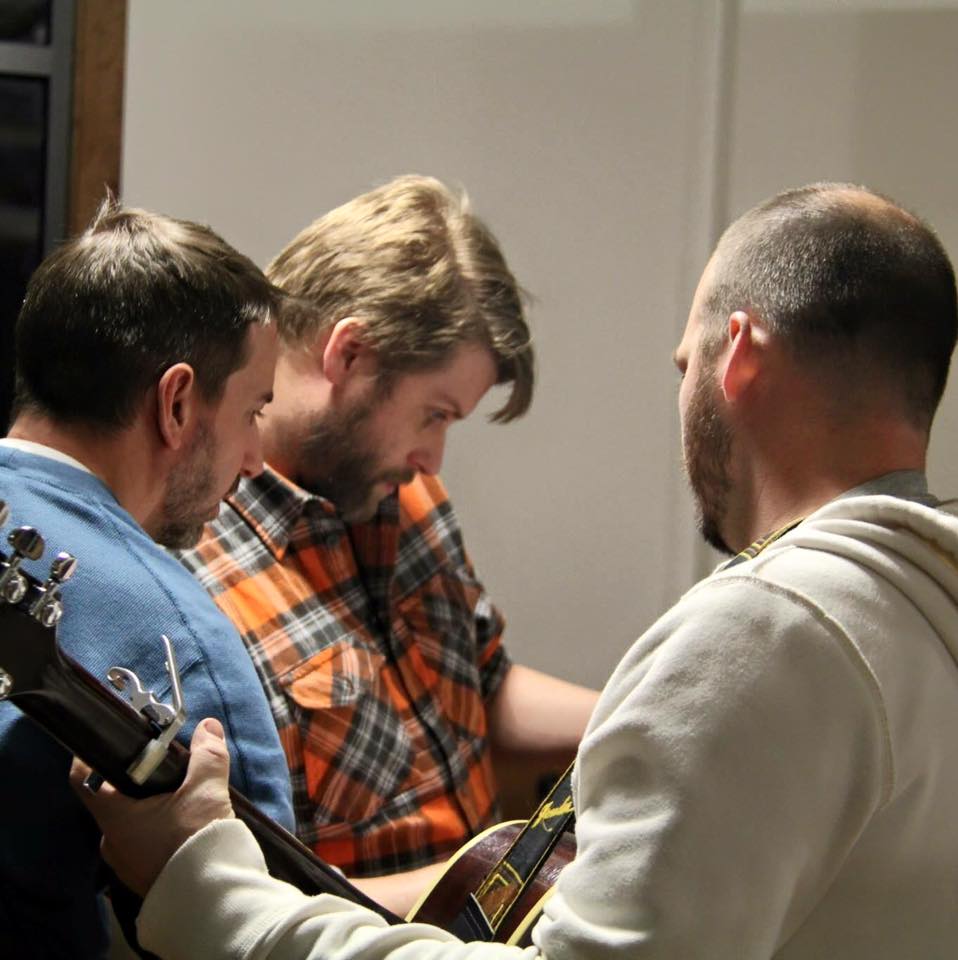 The original band is...
Dave Reed - lead vocals, guitar, cigar box guitar
Eddie Agate - lead vocals, background vocals, guitar, bass
Scott Lentz - mandolin, accordion, banjolin
Eric Bowser - percussion (box drum, tambourine, washboard, and anything you can bang on)
Martin Bour - banjo, guitar, and production engineer
We have also had the honor of working with Russ Norris on jazz guitar and Sara Benis on violin.
Check Out Our Facebook Page
We are on Facebook as Into The Mountain Band