The Band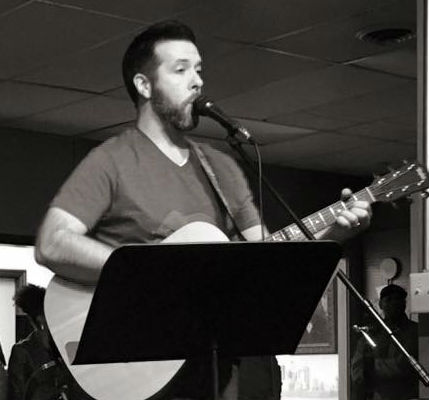 Dave Reed
Lead vocals, guitar, cigar box guitar
Dave's voice brings a sweet and sugary touch of soul blues to our sound. His guitar licks are pretty tasty as well.
During the summer of 2015, Dave hand-crafted a cigar-box guitar, and we immediately found a place for it on our bluesy version of Pass Me Not.
Eddie Agate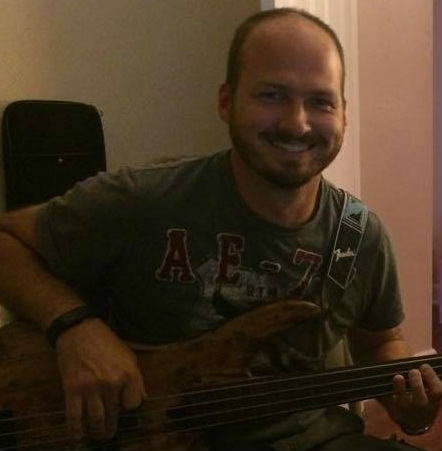 Lead vocals, background vocals, guitar, bass
Eddie's smooth vocals can be heard on My Jesus and Pass Me Not. He also wrote a special chorus for My Jesus, which was a nice addition to the song.
He has played a key role in keeping things rolling. Without him, our first couple jams may never have happened. It was also Eddie who suggested that we started recording "one or two" songs, just to see how it would go.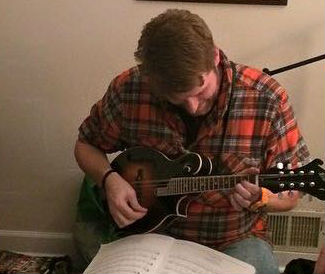 Scott Lentz
Mandolin, accordion, banjolin
Scott's melodic mandolin playing can be heard on songs like Come Thou Fount and Grace Greater Than Our Sin.
Simply put, Scott loves music, and has a deep appreciation for the roots of music. We consider him our own music historian. He has kept us all listening to a variety of musical styles and exploring new sounds.
Scott loves the state of New Hampshire for its beautiful parks, mountains, and wilderness. He even got his degree in history from Southern New Hampshire University.
In the Fall of 2015, Scott's love for New Hampshire led him to move there in search of bigger and better mountains. We are sad to have him leave the area, but we are very glad that he was able to play an active role in creating our album, and while he may not be able to participate in all our activities, we look forward to his collaboration from abroad.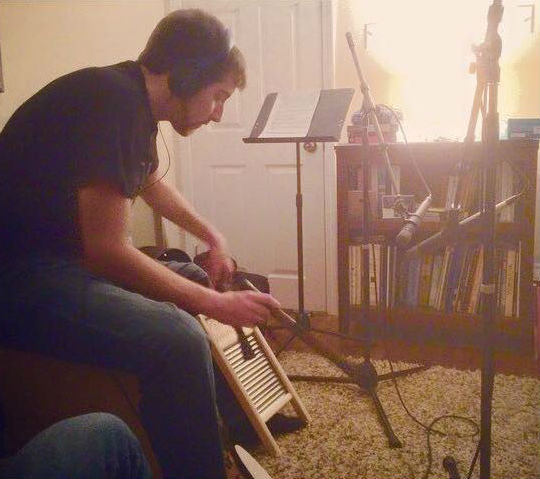 Eric Bowser
Percussion (box drum, tambourine, washboard, and anything you can bang on)
We didn't tell you this, but Eric was a heavy metal drummer prior to joining Into The Mountain. It was a style switch for him, but we sure are glad to have him.
Eric can make a groove that will make you move, and he can do it with just about anything.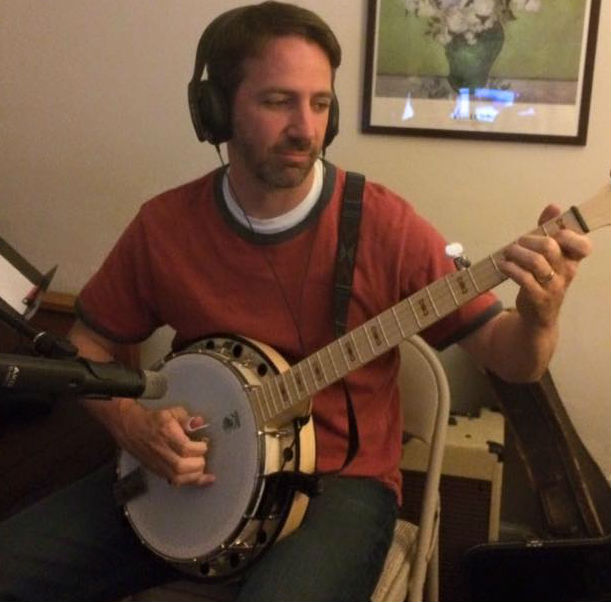 Martin Bour
Banjo, guitar, and production engineer
Martin played guitar for years, but a couple years ago he bought a Deering Goodtime II banjo, and it turned out to be a nice addition to the band's instrumentation.
He also happens to have a small recording studio, which enables us to do all our recording on our own time, and saves us a lot of money. He loves producing albums and doing all the detailed editing and mixing to make sure we have a great sounding album. It also helps that he has a degree in music production from Middle Tennessee State University.